Return to pictures
Cellphone Pictures from Summer 2007

Throughout the summer of 2007, I took photos with my cellphone. Usually people never get these off their phone but I did and now you get to see the places I've been.
That a lot of charcoal. If it caught fire...I bet those bottles of liter fuel would really get things going.
We put in a new chandelier. Great success!
We covered Adam up pretty well. I think he was on his cellphone at the time.
Ok, I'll finally admit it. John did get a 213 bowling one night. I took a photo only because he begged.
I think she beat me in miniputt. Only because the water river thing took my ball down...ohh forget it. I sucked.
Full stadium and how we headed to our parking space, it looked like the whole stadium was looking at us.
This didn't come out well but apparently there is a line of purses called Chinese Laundry.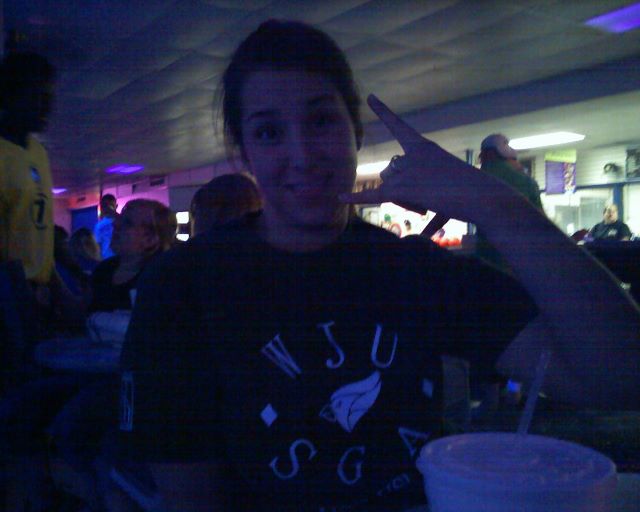 Who makes that sign for the cellphone? I use my thumb and pinky. Not my index finger. You're just odd. Straight up odd.
Took a vacation to New Jersey and chilled out on the beach. It's not as trashy of a state as people make it out to believe.
Paul and I at work. It was raining so we had to cover the concrete guys so they could actually get it formed up.
Yusshy and I would go to the driving range and they charged us for golf balls. I took this photo to see if maybe I could forge a metal coin to fit in there to get some free balls. Never got around to it.
Big ass calculator at my summer internship.
For the 4th of July, we went to buy some fireworks and found that while you shop, you could hit a car with a sledgehammer.
The GPS I had to use over the summer. I kid you not, it was worth more then the vehicle I had to drive.
Bowling Wednesday nights. They even had music videos playing overhead.
Katie's dog.