Philadelphia and New York
Went to downtown Philadelphia and Queens New York to see the US Open over Labor Day weekend.

I had a lot of space for my knees. Tip: reserve the emergency row on the plane.

I had to make a connection stop at St. Paul, Minnesota. Figured I'd snap a few photos to show off the mooses they have in the state or at least their airport.

---
Downtown Philadelphia


We found this really affordable trolly that would take us place to place for a buck. It was called the Phlash. Yeah, I thought it was catchy too.

Sculptures in front of the Philadelphia Museum of Art.

Katie told me that these were the steps used in 'Rocky'. Found out she was right.

We went inside the art museum but decided not to pay to go so I just took a photo of a sculpture in the entrance and left.

Liberty Bell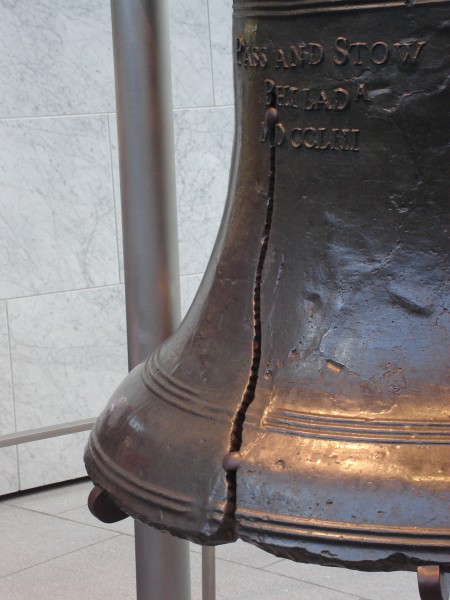 ---
Queens, New York for the US Open

I looked like a tourist with all the camera shots I was taking. Everyone else on the bus thought it to be boring because they'd been there before. I didn't care, I was in freagin' New York!
Brooklyn Bridge

From left to right: Cassie, Flavia, and Katie behind the seat. (sorry for the blurriness, bus was shaky)

Manhattan Island from afar

Background look familiar?

Those two disks on the right are from the World's Fair. The globe with the water I'm not so sure. Does anyone know? Anyway, this was used in the movie Men in Black. I guess they fixed them up because they were destroyed in the movie.

The tennis players get pampered. Servants holding umbrellas over them and fed grapes by 71 virgins.

Here is a few action shots. This is Dominik Hrbaty hitting it to David Ferrer.

Eventually, Ferrer from the US lost to Hrbaty.

This is half the stadium. Not the biggest stadium but a good turn around for tennis. Look in the upper right for yellow shirts gathered in one area. They were wearing clothes that said 'Fanatic' on the shirts and cap. I think it was a typo and it really meant 'Stalker'. I say this because of Maria Sharapova. We all know that they were there for her.

Lleyton Hewitt hitting it to Taylor Dent. Hewitt won the last set 7-5.

Maria Sharapova. Very talented.

Movies:
Maria Sharapova's match winning point.
New fountains outside the stadium that made cool designs.