Mary's Wedding
September 16, 2006
---
Rehearsal Dinner

Mary and Blake

He's wearing a kilt for some reason.

Blake's best men.
---
Day of the ceremony

Father of the groom getting his flower. All the guys got flowers. We're manly men like that.

Ring barer. Funny little guy.
---
Trolly ride around the city.

Paul was a bit warm.

This wedding was brought to you by 7up Plus.

We dropped by the plaza so Mary and Blake could get some professional pictures taken.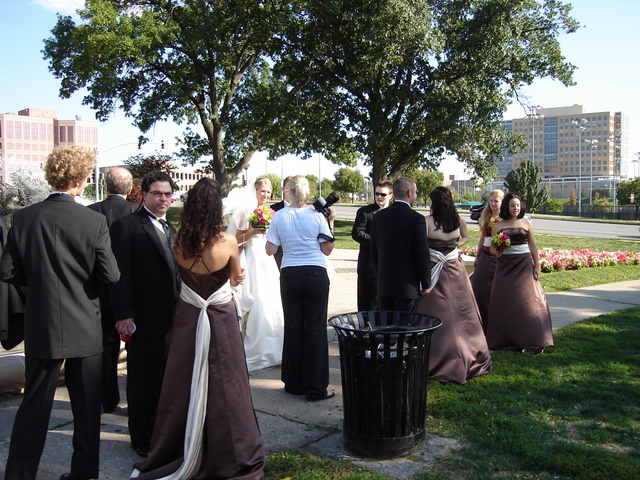 Paul, Katie, and I decided to have our own photo op.

I was asked to act like a tiger. I think the photos came out better for it.
---
Union Station - Reception Dinner

Mary and Blake's first dance together as man and wife.

I seriously couldn't stop asking for the mini crab cakes so they waitress just brought me a whole plate of them.

Father-Daughter dance.

They are all clapping because the DJ announced for the longest married couple to dance on the dance floor.

My grandpa and grandma have been married for about 65 years.
---
Gift Time

After the weekend, they headed out to Greece for their honeymoon.
***If you have pictures from the marriage to add here, feel free to get in contact with me.***